A dive in Santo Stefano al Mare. Here, if you are an underwater photographer, an underwater video operator or if you like gorgonians and coral, you are in the right place. And, if you love marine biology but above all if you have a technical certificate then this dive will also be unforgettable for you. It is the Giardinetto.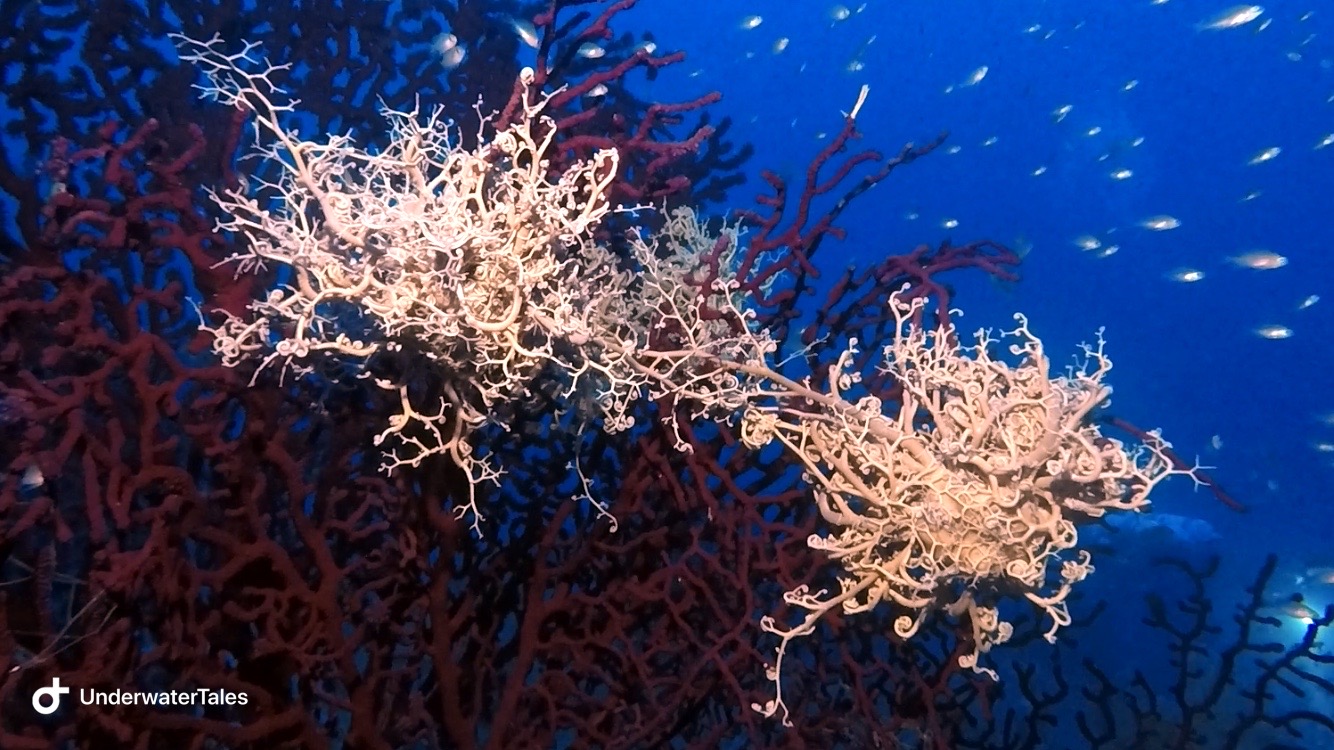 Location and diving center
We are in western Liguria, in Marina degli Aregai, between Imperia and Sanremo. The diving center that hosts me is the Nautilus Technical Diving Center that Davide Mottola manages exemplary thanks to the contribution of a very trained and well-assorted staff. It is the last weekend of October 2019. Here, unfortunately, the warm season is rapidly drawing to an end. So I decided to carve out a last weekend of diving before the imminent arrival of the autumn rains.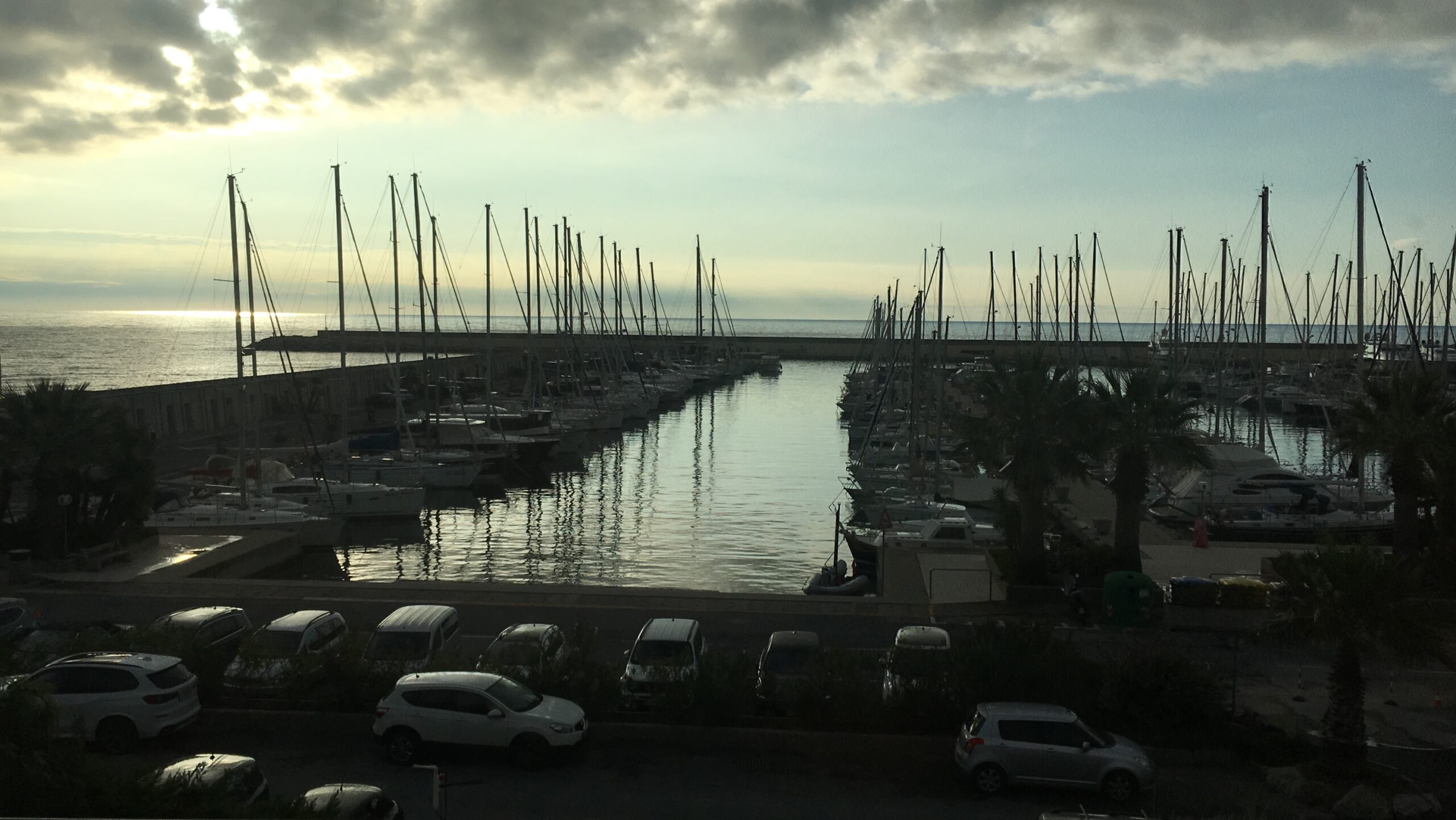 The conformation of the seabed
Saturday morning the sky was blue, the air was slightly crisp and the sea is decidedly flat. We immersed ourselves in the Giardinetto. This dive site off Santo Stefano al Mare looks like a very low ridge that in some places even looks like a simple expanse of sand with some rocky outgrowths positioned here and there, in an area of ​​about two hundred meters in diameter, for example, a depth of 55 meters.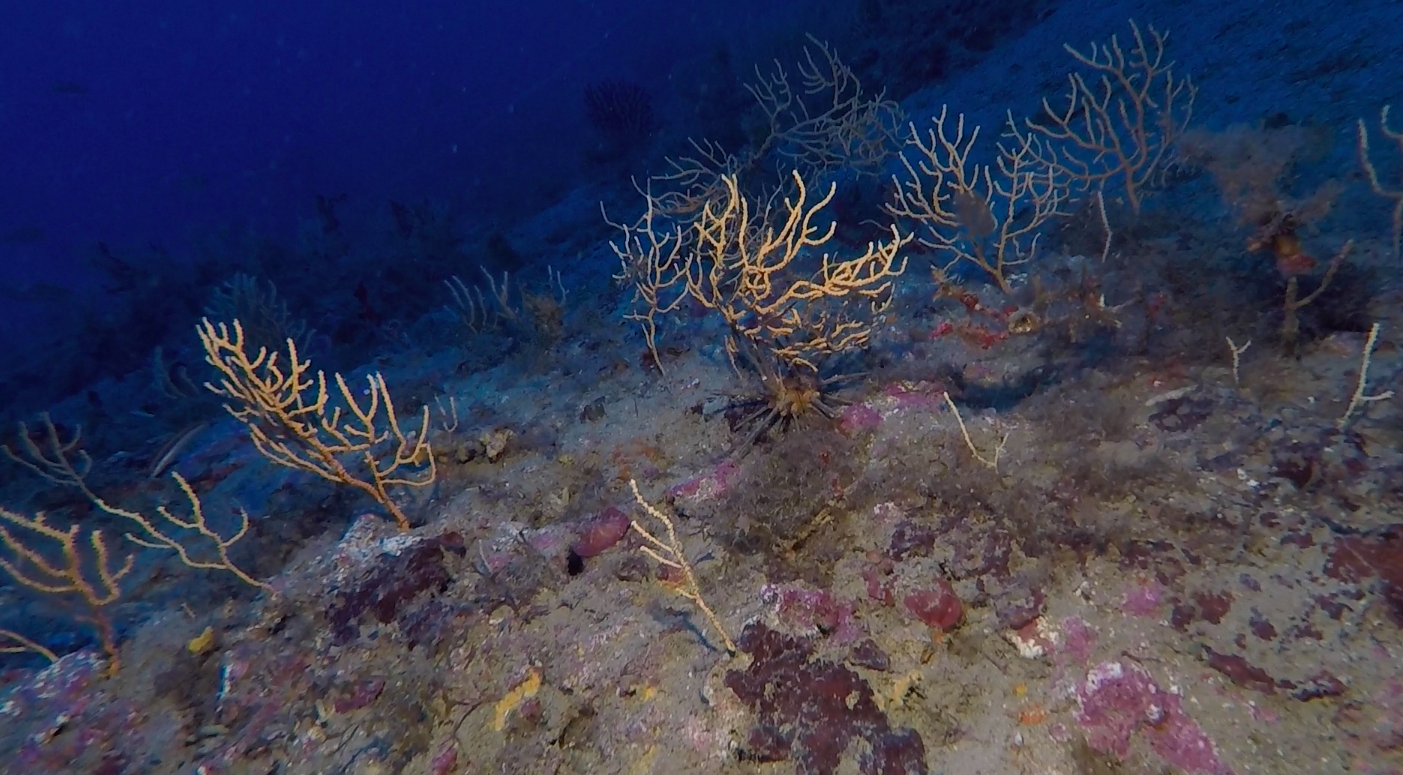 A wonderful white gorgonian among branches of yellow gorgonians
As soon as I reached the bottom, I immediately realized that I would enjoy the excellent visibility. I came across a small panettoncino on which small branches of yellow sea fan stand. I passed it to reach another one and on the sandy stretch that divides the rocks I found myself in front of a majestic branch of white gorgonian.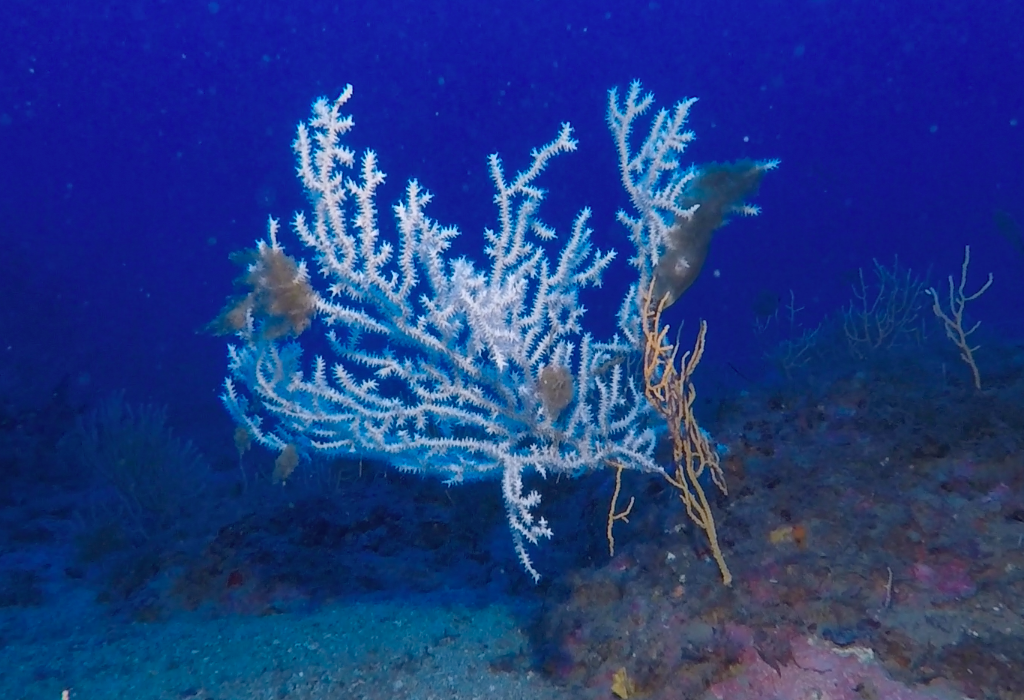 The expanse of pencil curls
As I moved away from the anchor chain, I noticed the yellow gorgonian fans increasing both in number and in size.
A little further on, I noticed a rocky valley that was literally covered with pencil curls. It almost seemed that someone had collected them and then deposited them all in that place. It had never happened to me, in my long experience as a diver, to meet so many in one place.
The kingdom of the gorgonians
While I am intent on photographing them, out of the corner of my eye, I saw the beams of light from the underwater torches of my fellow divers. I moved towards them, in an area where yellow gorgonians alternated with red ones, creating suggestive plays of color, ideal for video and photographic shooting. Here, some fans, both white and yellow and red, host some small gorgon stars. And a couple of catshark eggs swing slightly, rhythmically following the current, perfectly anchored to the gorgonaceous branches.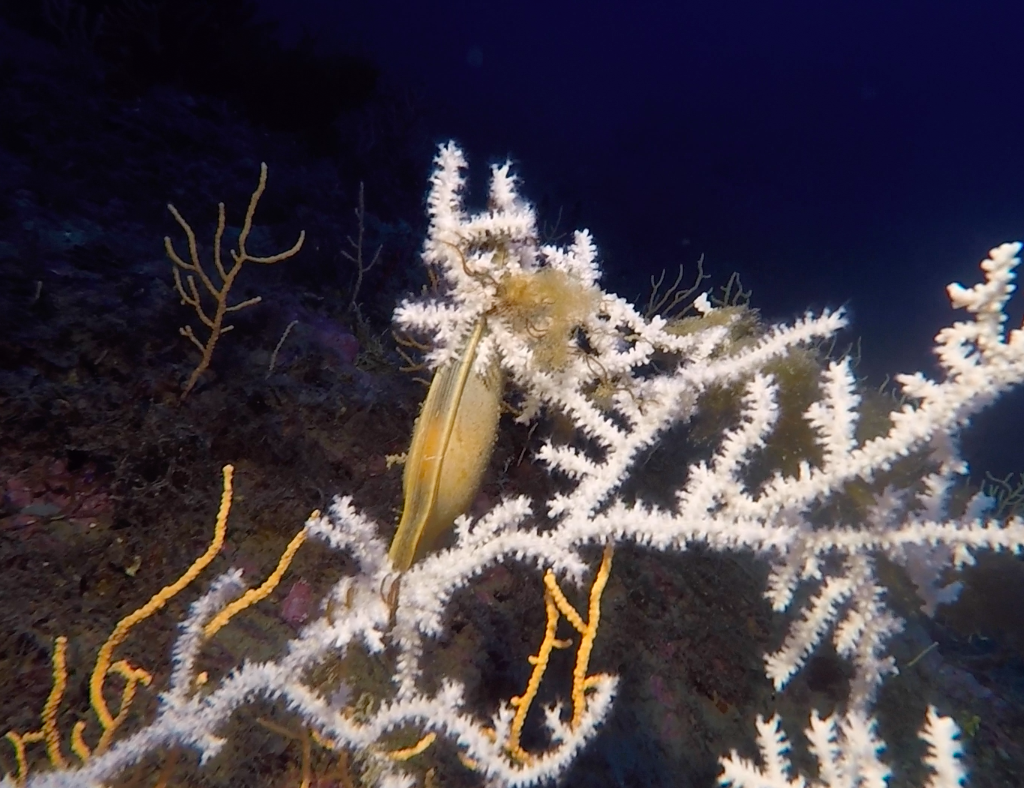 A little further on I found another boulder, apparently the largest. This rock was completely covered by red gorgonians, whose branches rise majestically towards the light with the polyps open to the eager search for those nutrients that this stretch of the Ligurian Sea can offer them. At least one gorgon star dwelled on each branch. On some fans I could even see two of them, at a distance of a few centimeters from each other. Often the branched tentacles of one were intertwined with those of the other.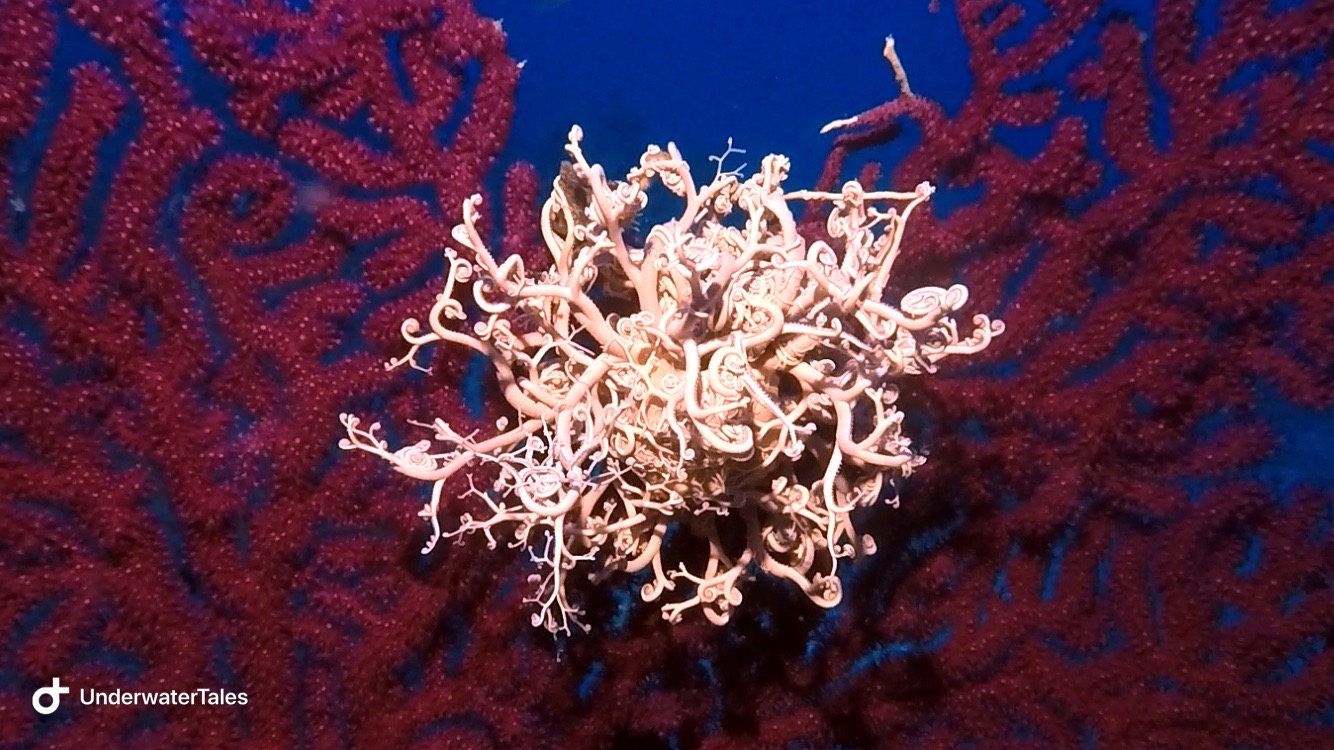 I find it hard to describe the emotions I felt feeling. Because the gorgon star, for me, is one of the most fascinating life forms that can be encountered during a dive in the Mediterranean Sea.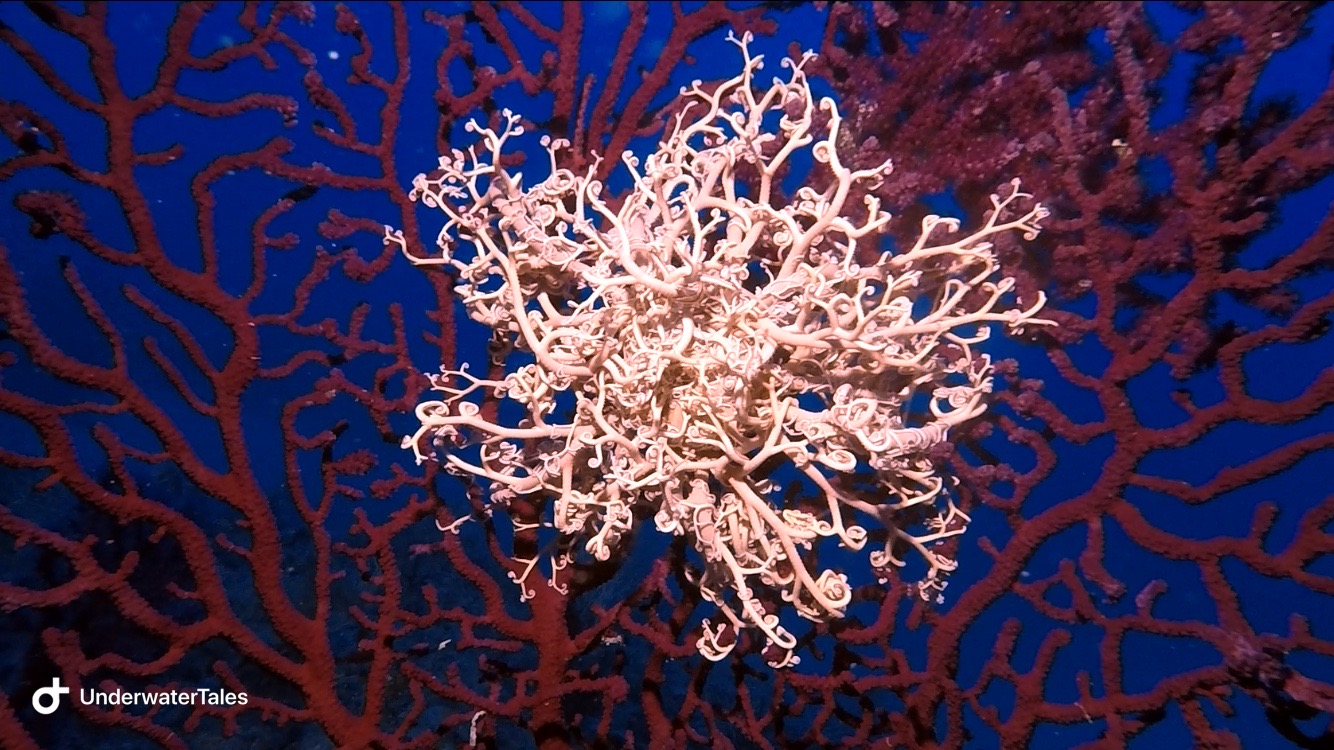 The return trip
The return journey took practically as long as the journey that led me there. Because the environment was so full of life that I stopped again at every point I have previously described to photograph these rare and precious subjects again. To surround this scenario, some scorpion fish tried to blend in and clouds made up of myriads of anthi was werehappily swimming following the light current.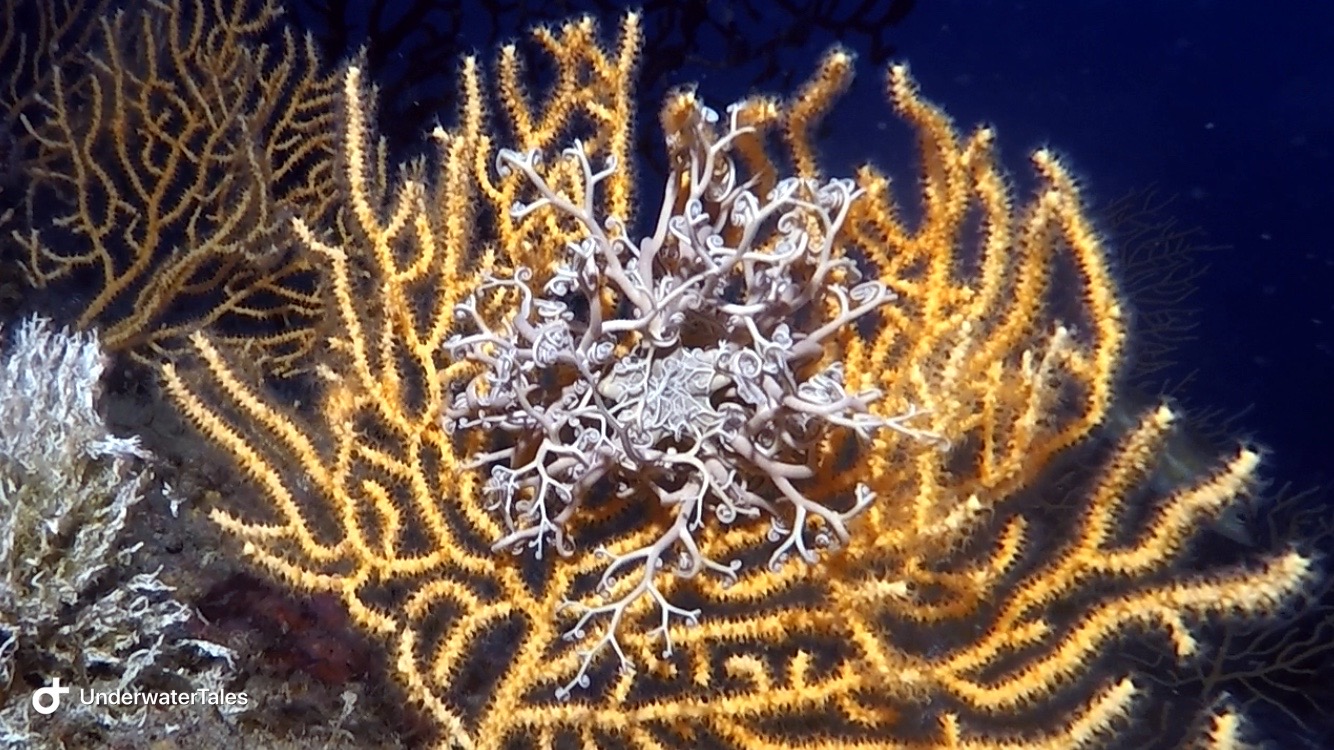 By boat: the first comments and everyone's amazement
I got back on the boat, I took off my shoulders and I was looking for a confrontation with the emotions of my diving companions. I saw and headr expressions of amazement and wonder. None of us imagined that the Giardinetto, a small space, in the middle of the sand, on the Riviera di Ponente of the Ligurian Sea, could be one of the most fascinating and magical dive sites in the entire Italian underwater panorama.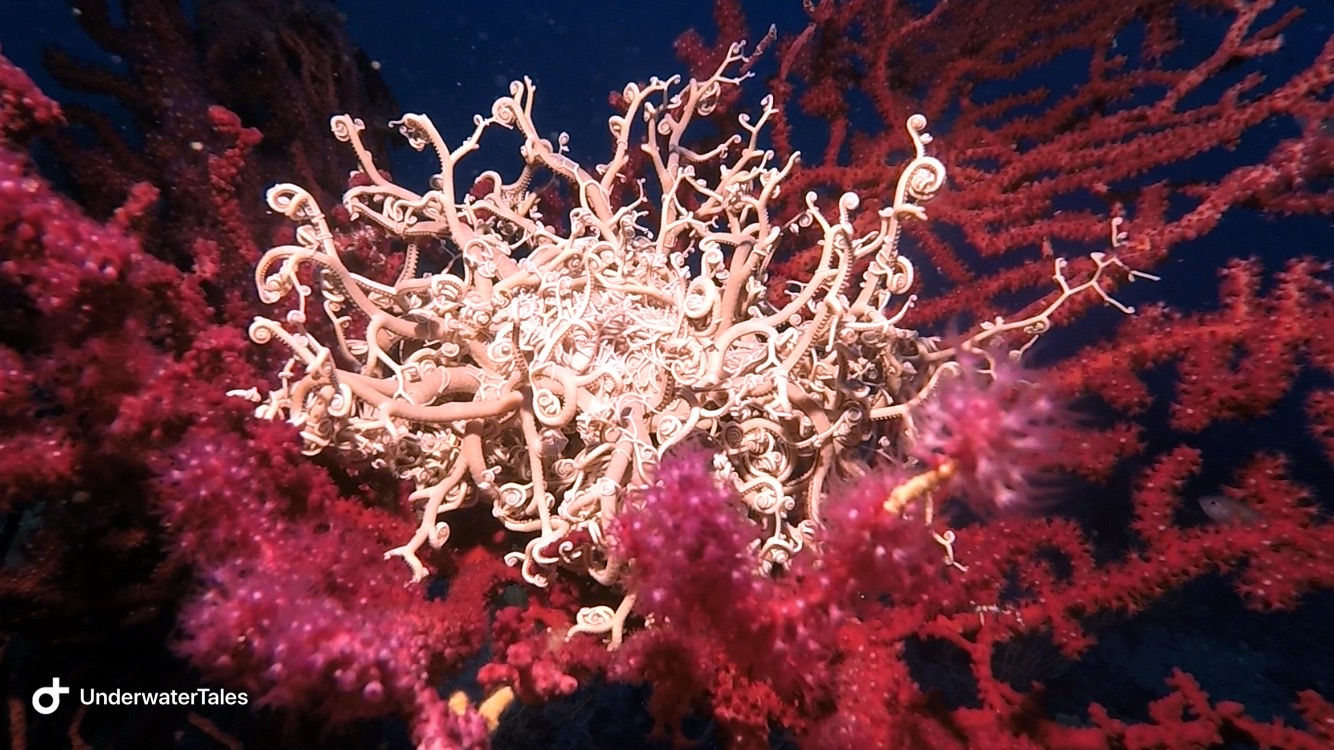 Because at the Giardinetto there is really everything I like!
👌
Clicca qui se vuoi leggere il racconto di un'altra immersione a Santo Stefano al Mare