Lisa, Paolo and the Frala: a sunny and smiling girl, a grumpy sailor with a heart of gold and a boat that is their little gem. On board of the Frala you will go on unforgettable diving cruises between the Tuscan archipelago and Corsica. But now read this amazing story.
Lisa
Her name is Lisa and comes from a small town in the Pisan hinterland. She grew up with her grandmother on bread and difficulties and she immediately understood that in her life she had to conquer everything with a knife between her teeth. She chose to graduate in accounting because she thought that this was the simplest and fastest way to have the economic independence to be able to contribute to the family budget.
She found a job in a body shop, as an apprentice. She took care of the secretariat and administration. But the contract soon expired and for her there was only one possibility: that of getting her hands dirty and doing the hard work, together with the other workers. The only female coachbuilder in a village workshop. But perhaps she is the only woman coachbuilder in Italy. But even that contract had an expiration and she absolutely had to find something to be able to pay the bills.
It was at that moment, exactly eleven years ago, that someone let Lisa know that on the sea, in Rosignano, a crazy visionary was looking for a person to help him in his business.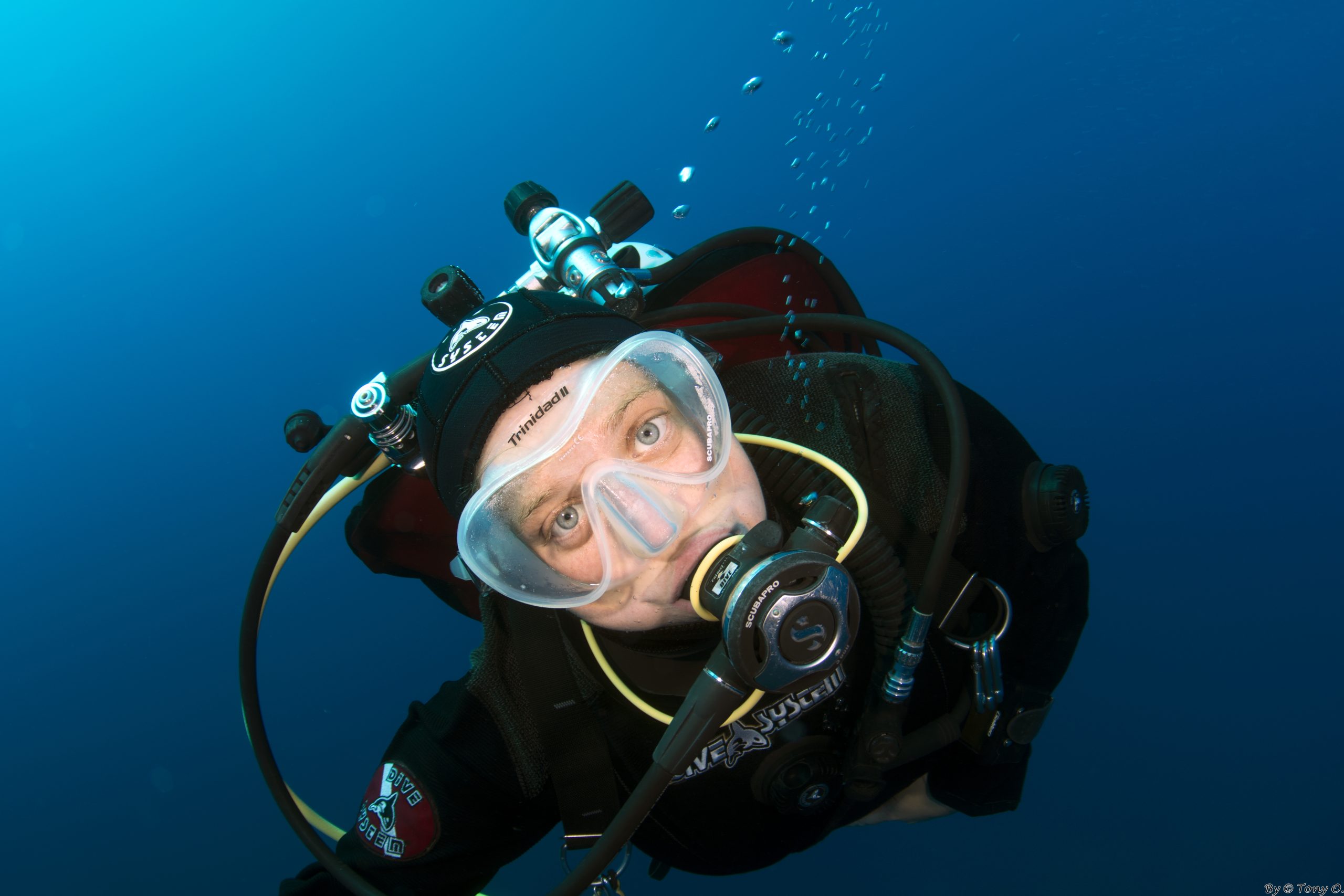 Paolo
His name is Paolo and he has always lived close to sea. To tell you the truth he started like many post-war children with a normal job, on the railroad. But the sea soon called him and he said: "present".
He began to sail on other boats, taking them from one port to another, on commission, for decent fees. He did it alone and took advantage of this opportunity. Sailing, fishing and diving.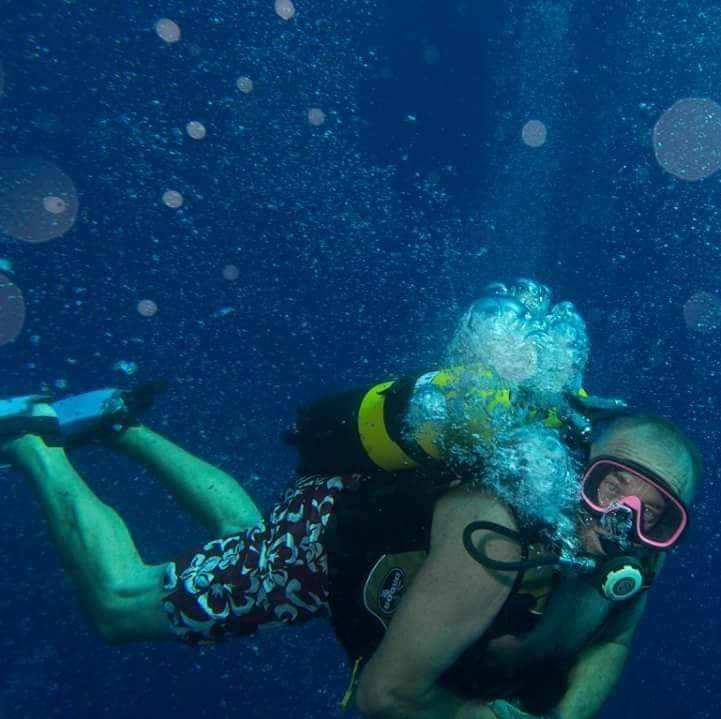 He told me that once, after leaving Catania, he was heading north aboard a boat that was to be transferred to Varazze. There was a sirocco, one of the strong and hot winds, as you can hear only in Sicily. He was tired and hot and decided to take a bath but due to the wind he was unable to get back on board. He tried and tried again, getting more and more tired with no results. With his strength now low, he clung to a steel cable, hoisted his legs and started kicking the rudder. Up to the point of spinning the boat and finally getting back on board but with the knee ligaments completely destroyed. With a fever and stuffed with painkillers he reached, at night, a port in Calabria to pass out on the quay. He was hospitalized and plastered as best he could and, against all doctor's advice, he left for Varazze where he delivered the boat as planned.
Over the years, he bought a boat of his own and began to take guests on board, first tourists vacationers and then divers. Those of the eighties, rustic and spartan. Those willing to endure the angry sea and sleep on the deck just to get to Corsica to dive among Lavezzi's groupers.
In 2004 he bought a new, bigger and more comfortable boat. With cabins, living area, transom for diving equipment and even a deck.
11 years ago
Eleven years ago Lisa went to work on Paolo's boat. She did not know anything about the sea yet, she did not know how to navigate, she did not know how to manage a boat and, above all, she had no idea how to go underwater. But Lisa was not afraid of anything and Paolo was unconscious, or perhaps a wise man, and he took her with him. She worked as a coachbuilder, she learned what it's like to get your hands dirty and do the hard work. But she also has ideas and a healthy management competence, developed more on the rough roads of life than on the school desks. She immediately understood that the new boat had high operating costs and had to be promoted and used in a more profitable way. But she also understood that she also had to put into practice everything she had learned in the body shop, because maintenance work cannot be delegated to third parties but needs to be done.
She, wearing the role of the accountant, prepared a business plan, she planned the management costs of each individual cruise and defined the price list. Then she stopped them, she wore the worker's overalls, remade the hull, passed the resin and treated the mahogany of the interiors. She did not pay, she is also a social media manager, she opened a Facebook profile and started an incessant promotional program. With a wetsuit on, she learned to go underwater.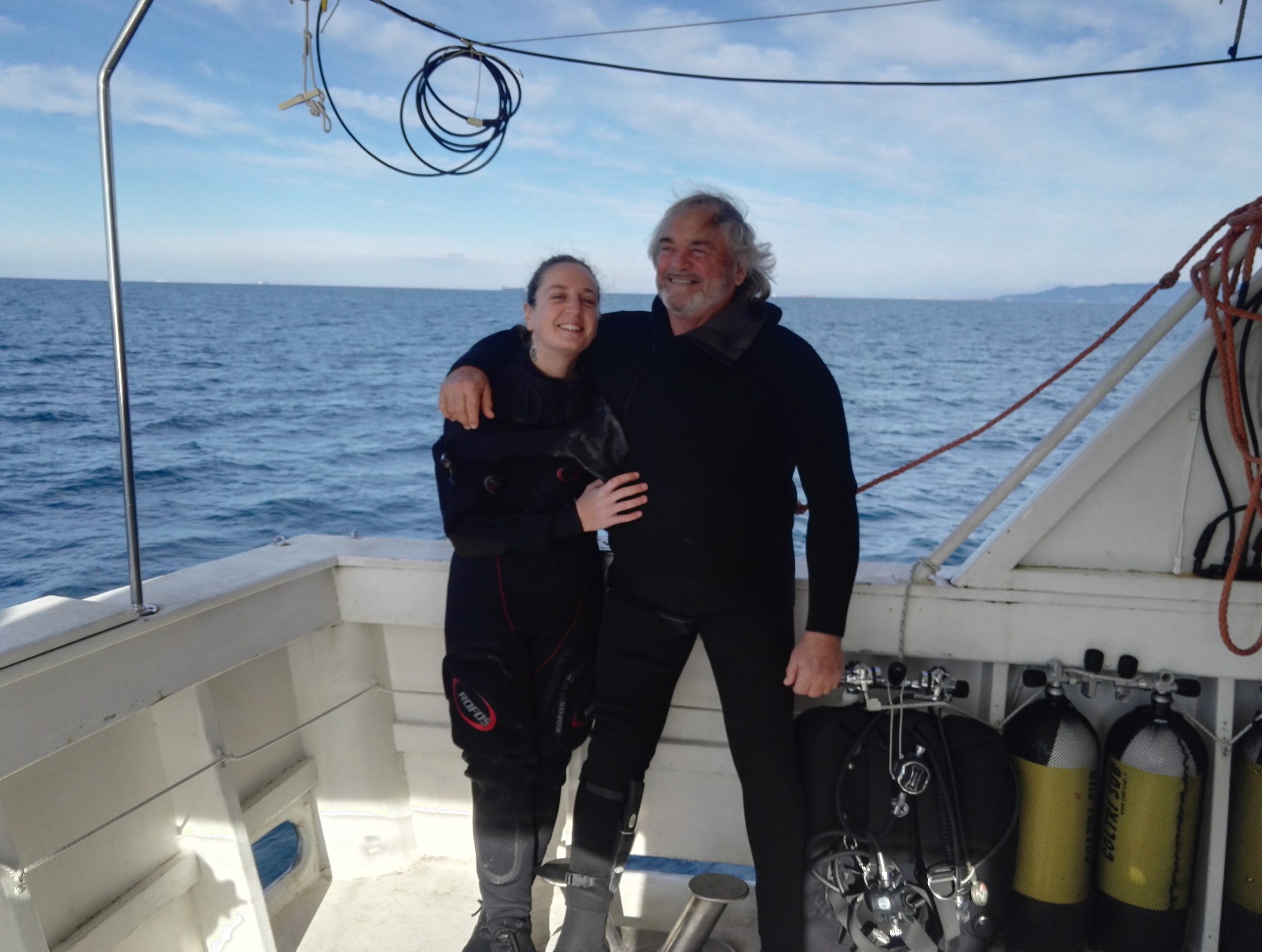 And in the meantime she chooses the boat as her sole and exclusive domicile. A cabin, in the crew area, becomes her bedroom and a berth becomes her bed and from that day on, she will always sleep cradled by the waves of the sea.
Next to her, in the cabin opposite, is Paolo the sea dog who has finally found the right support to stop to be able to travel alone, and perhaps even the certainty that his dream will go on, anyway. He who in turn became the first true male reference point for Lisa.
Today, on the Frala
Today Paolo is a big man of 74 years, hardened by the crossings and by the rough sea. He still has the enthusiasm and desire of the daredevil kid he was in his youth on him and spends his day in the cockpit chair scanning the horizon and riding the waves.
Lisa instead has a cascade of thick curly hair, a sweet and shy smile and two blue eyes like the sea. She confidently manages the rest of the crew as well as the whims and wishes of the guests and to those who ask her if she is not afraid of the future she replies, with the serenity that can only belong to those like her, who prefer to live day by day, to enjoy every moment, every moment that the sea manages to give her.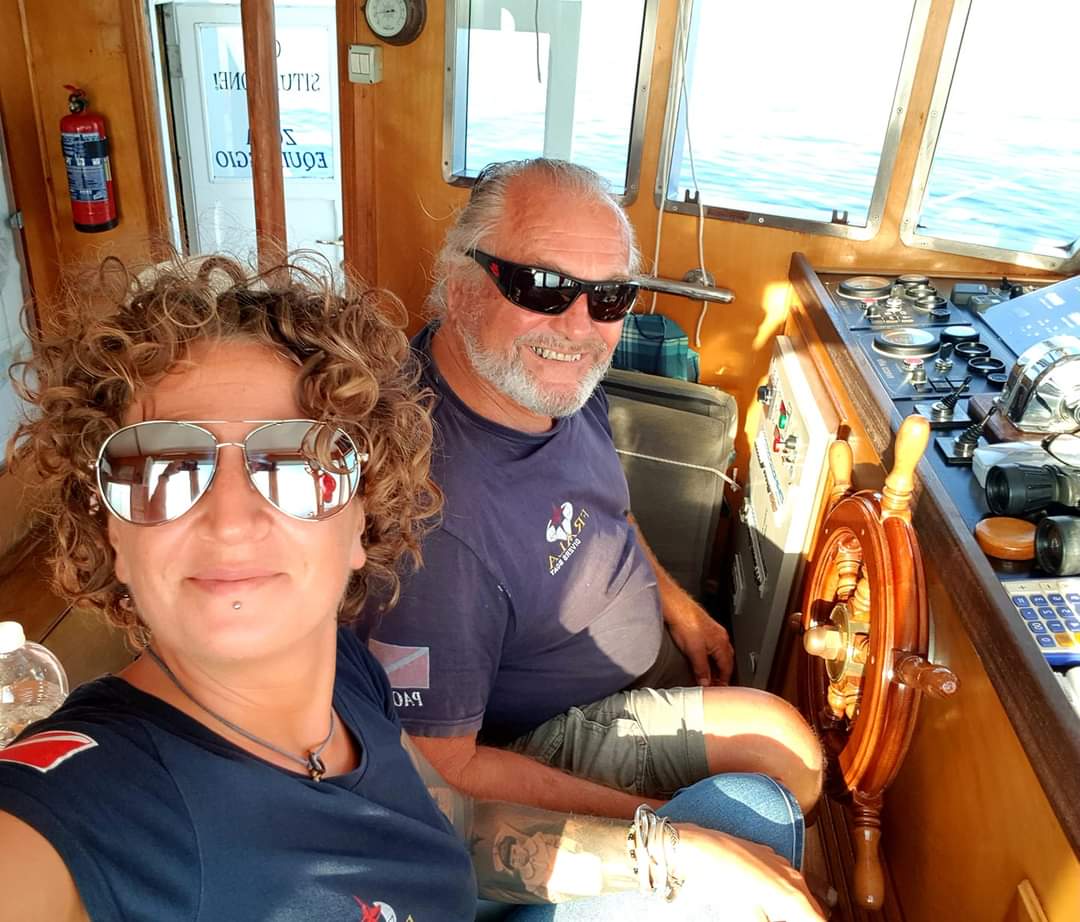 The boat, on the other hand, is called Frala, a twenty-one meter long with a dark blue keel. Its wide stern accommodates diving equipment and is the meeting point for divers preparing for the dive. Below deck the compressor runs constantly to refill their cylinders.
A staircase leads to the deck, a unique space from which to admire the views of the gems of the Tuscan archipelago and where you can be embraced by the warm rays of the sun.
Inside there is a lot of mahogany, with the dinette and the kitchen and then the cabins, four doubles and two triples with two bathrooms.
And then the prow of him, the kingdom of Paolo and Lisa that the bizarre fate brought together eleven years ago. Complementary to each other, both in love with a boat, a dream and a unique lifestyle. Which revolves around the Frala.
This winter Lisa worked hard, four months in the midst of glass paper and resins to refurbish it. She is ready for new amazing adventures.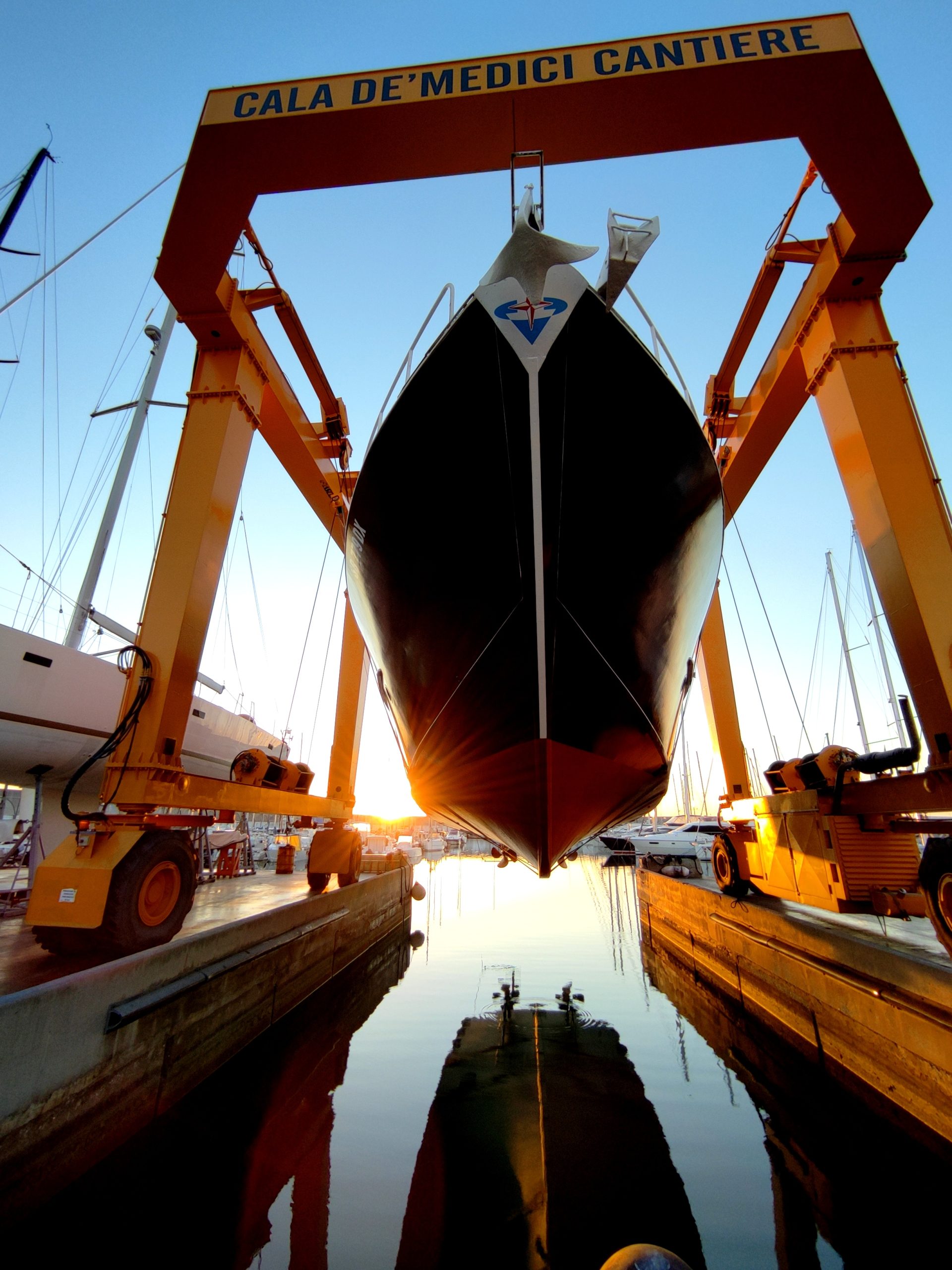 I have been on the Frala before, a four-day underwater mini-cruise, on the routes of Capraia and Corsica. But I will tell you that in the next few days.
See also